Yes, we graduates of VSMU organized ourselves another convocation at the Equatorial Hotel,KL on behave of our loved ones who had longed for this very moment to capture our moment of pride and joy.
Itinerary of the day:
9-10:arrival of graduates , frens and family.
10-103: arrival of vip *
1030: welcoming speech
1045:Speech by Director of Russian Culture Centre
1100:Speech by Malaysian Medical Association representative (Dato' Dr P Vijaya Singham)
1115:Speech by graduate's representative(Theenesh)
1130:
Slide Show
+ Student to changing room for robing
1150:VIP to changing room for robing
12oo:scroll giving ceremony
1240:Presentation of gifts to VIP and graduation committee members
1250:Official photos of Graduates & RCSC Director
1300:Dining start +
photo slide show
14oo:Free photo session
1500: end
I was appointed to do the presentation show again and plus the back ground music trough out the event. Since there will be a 2 sessions of presentations, I've decided to make 2 categories of presentation, one showing the scenery of Volgograd, and the other one is candid photos of all the graduates.
i stayed at my uncle's at Old Klang Road. To avoid traffic, we departed really really early that day and reached the hotel at 7.20am.
mum n me managed to pull a smile even before our soporness wear off.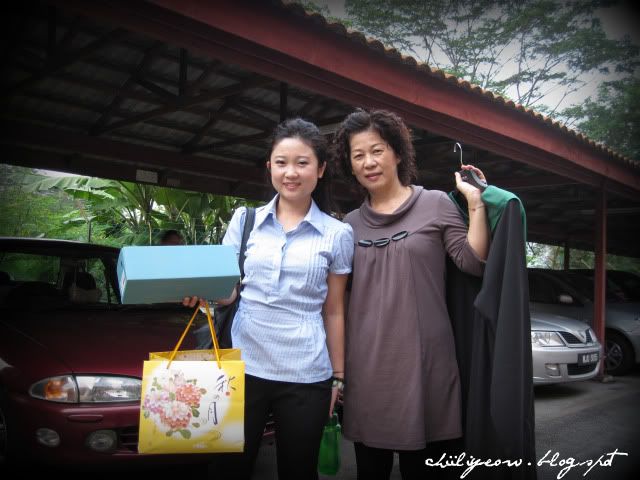 Arrived at 7.20am, i saw no one.There was only one hall manager briefing through our tables.Even the ribbons for the chairs were still dangling. My uncle had to leave for work, so we gathered to take the 1st shot of the day.(even the uni logo was not put up yet)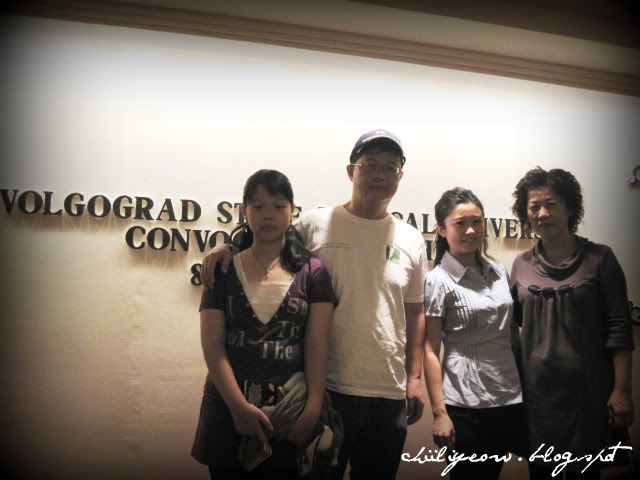 While waiting for the person in charge of the control room to arrive, me and my family waited outside the hall..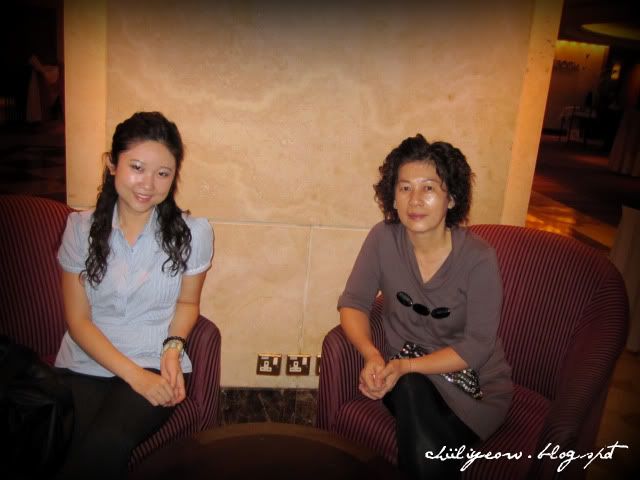 9.30am
The music i've chosen are not only sentimental ones, but also the genres from pop to RnB, from blue jazz to rock which meet the current hype.I know how to mobilize the environment so that people's mood will swing according to the setting.
Here i would like to share something personal, during the slideshow presentation while i was
managing the laptop linked to the projector,(yes, the event manager,Zul helped me to set up a personal working space for me to run the tech), a parent neared me

:

"
do you have sentimental music
?(shouting to overcome the music)...
convocation plays only sentimental music, not music like this
....
i mean the orchestra music
....
you should use music without lyrics
",
"
sorry uncle, now we are showing the slideshow
,
the background music is set, sentimental ones are on their way
..."
"
yea..you tell them to change, it's not the way you use music like this...
"
them?it was me okay?
tension.
The V.I.Ps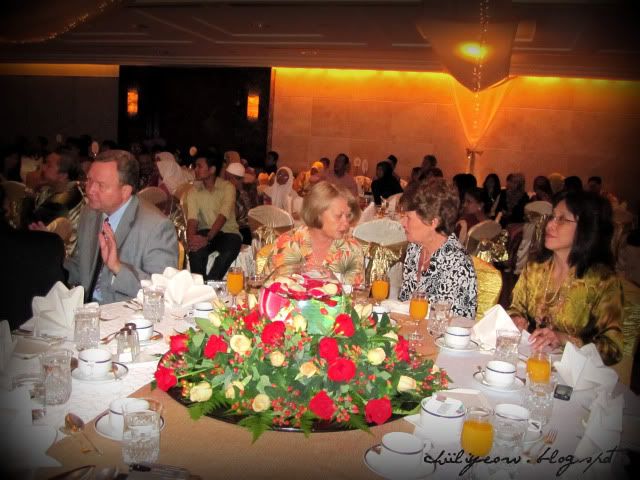 Pap came forward to snap me at my working space,smile la...(just right beside the steps to the stage)
Daddy's pride!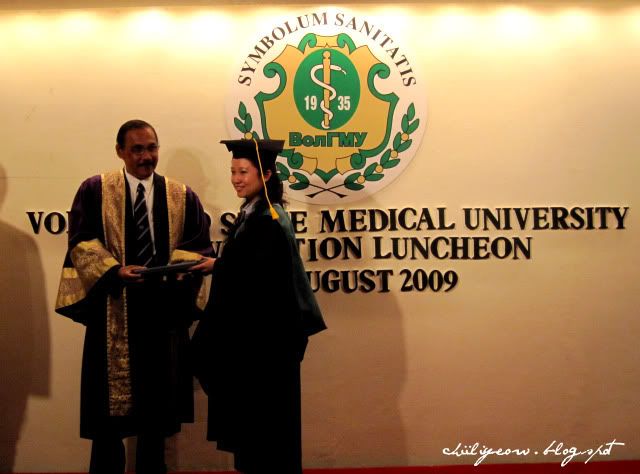 After dining, photosession....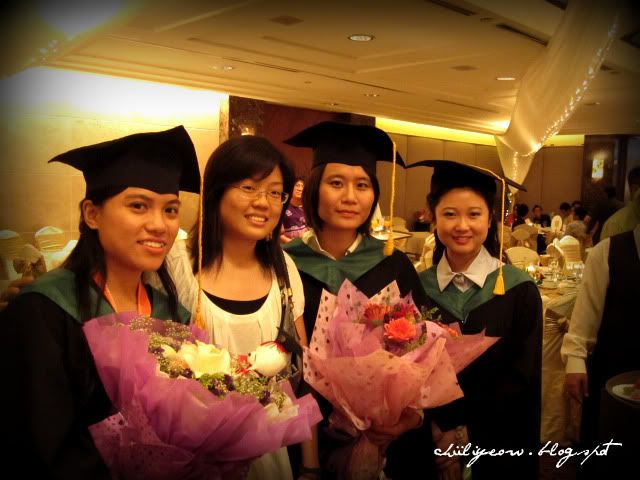 Mdm. Natalia Goncharenko,one of our guest of honor who is so dedicated to her students.





Olga Ignatenko, bubbly friendly teacher from VSMU.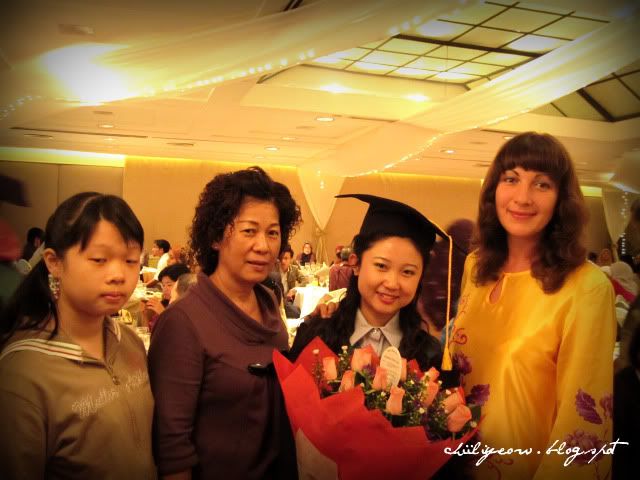 Pap! eerr....the wedding picture on the LED is not related..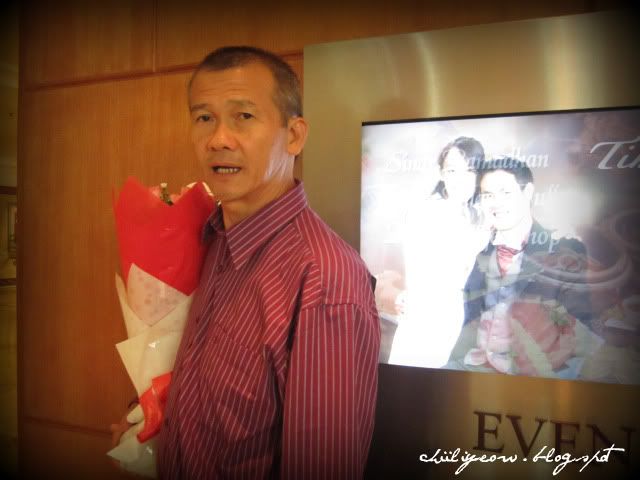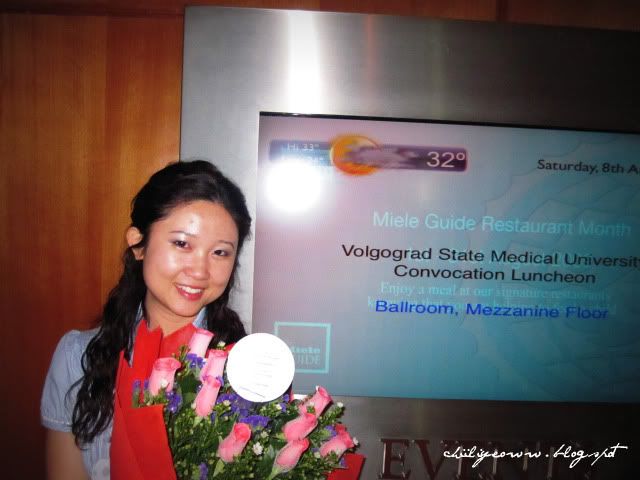 Phew...but.but but..it's not the end of the story yet....we waited for almost 1.5hours for my uncle to fetch us..damn long and damn massive traffic at Sungai Wang..and his car showed sign of mati enjin...as soon as we reached Pavilion..it stopped right in front of the main entrance..yes!! the red wira!! that's US! sigh....it died right in the middle of the most crowded area of KL...while waiting for the mechanic, me n mum escaped from the scotch and went into PAvilion...at least we came out with a better solution rather than standing under the fireball and sweat like fat kid in the cannibal camp..
P/S: It was my 1st time going to Pavilion...